Ferrero Rocher Stand Hire (216 sweets)
Our LOVE Ferrero Rocher stand holds a total of 216 sweets! This is popular for weddings or big events.
We can mix and match depending on supplier availability. Either choose from all regular or mixed (regular, dark & coconut). The full setup takes is approx 5ft long so a standard 6ft table is perfect! We set this up well in advance of your guests arrival (before 11am unless stated otherwise).
Feel free to add in comments where you would like this setup. The entrance to the room is usually best. We have seen our LOVE stand in place of cakes at big vibe weddings!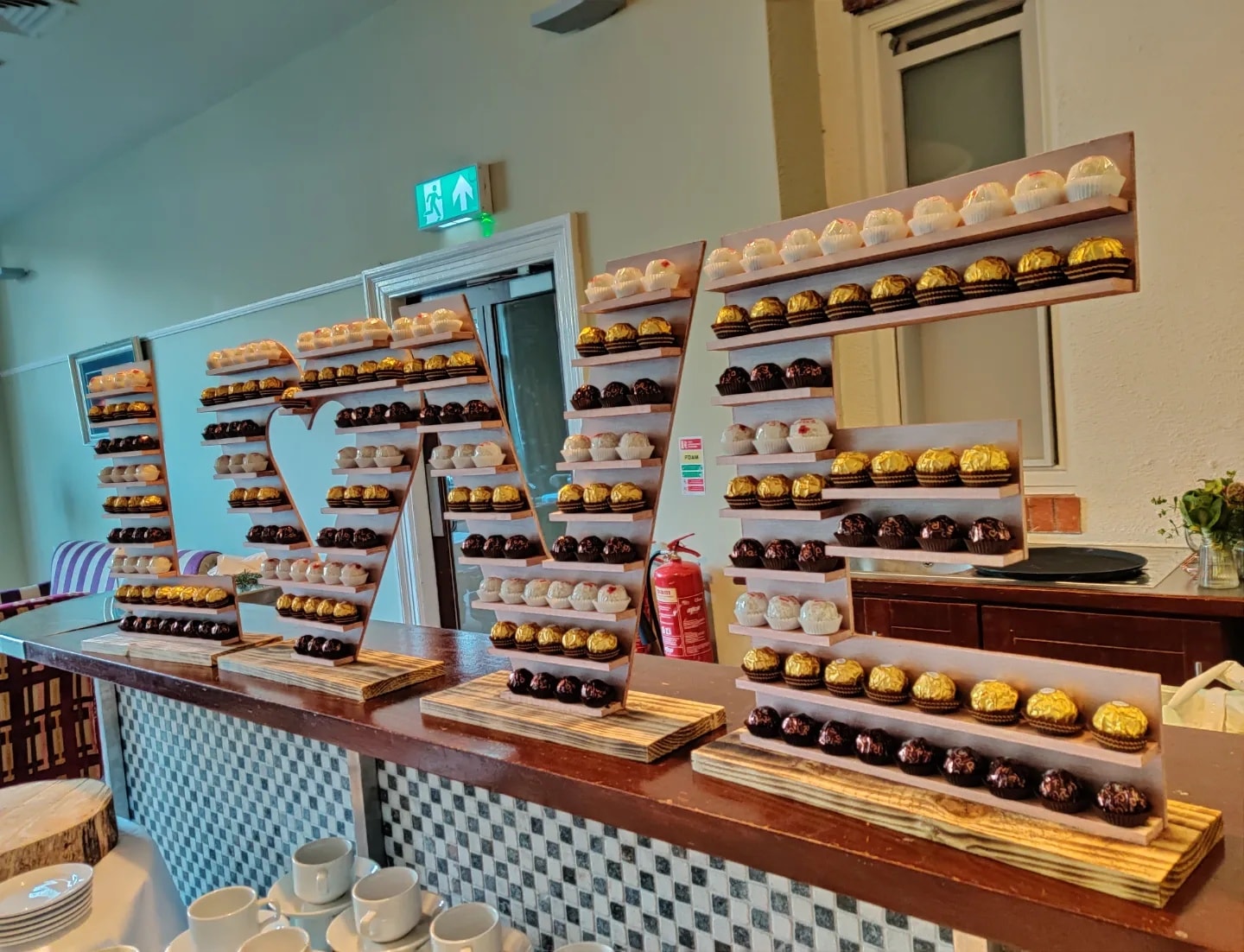 Delivered & setup (inc sweets) - €250
Your wish is our command...Unless its out of stock :P. Choose between the three type Ferrero Rocher selections (Coconut, Dark and Original) or all standard. The mixed is usually available around festive holidays white the original can be got all year around. Feel free to shoot us an email to confirm